Take 5 Tree-ts
Submitted by

Raquel Bair

on Mon, 12/03/2012 - 22:01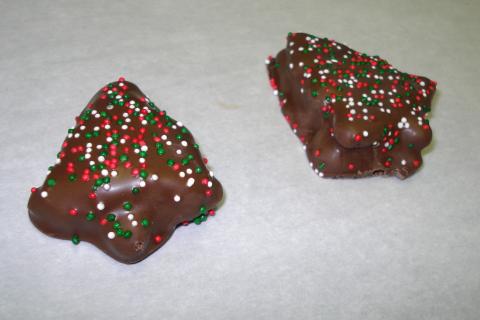 TAKE 5 TREE-ts
There are Two ways to make these fun and DELICIOUS tree-ts. One with Two Pretzels and the other only one.
You will need Tree shaped pretzels, Caramel (preferably  Peter's Caramel which we sell in the store)
Buckeye Dough, and some melted chocolate and sprinkles.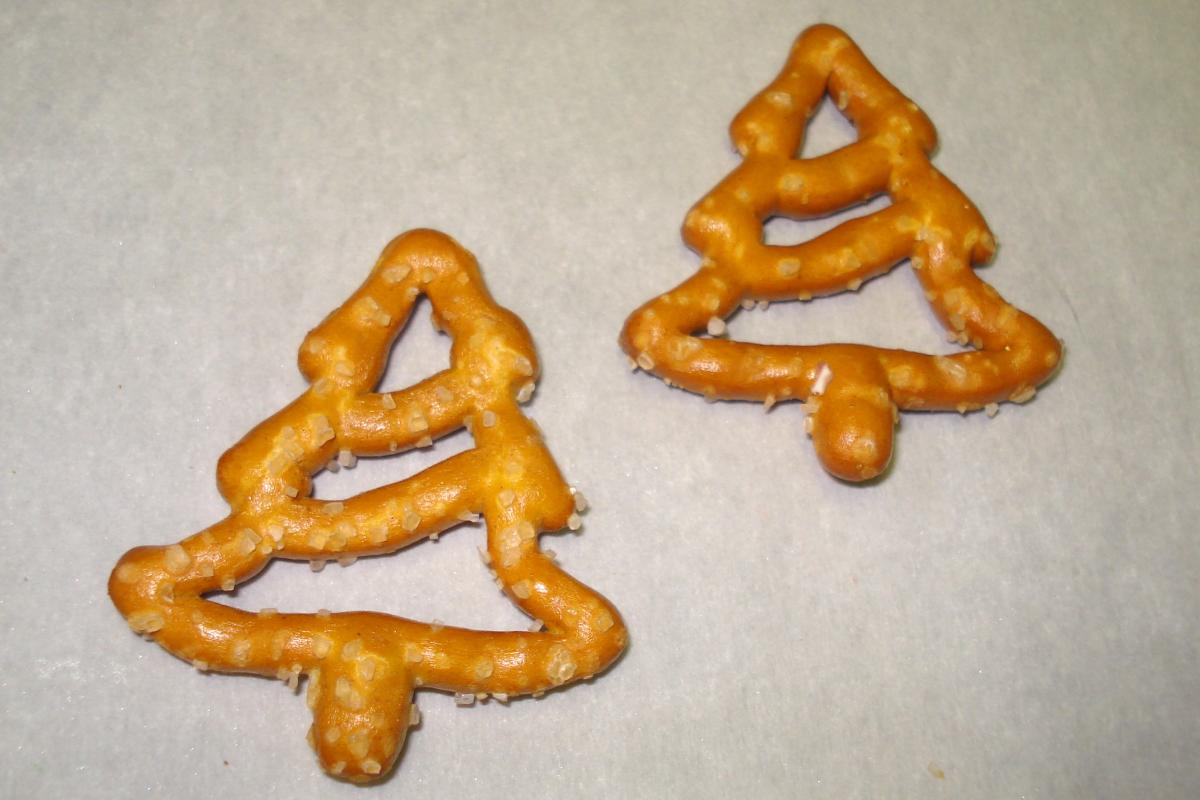 First make sure you have all the unbroken trees.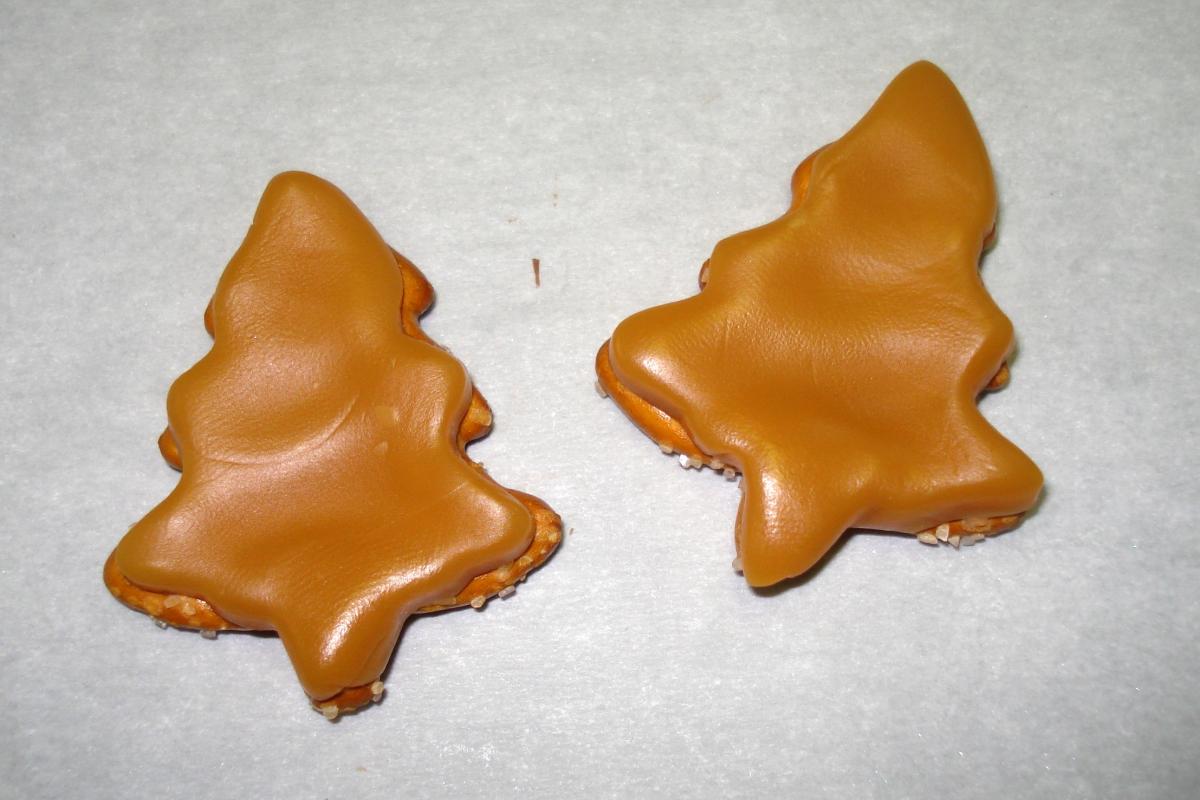 Cut small pieces of the caramel and mold them to the shape of the pretzel.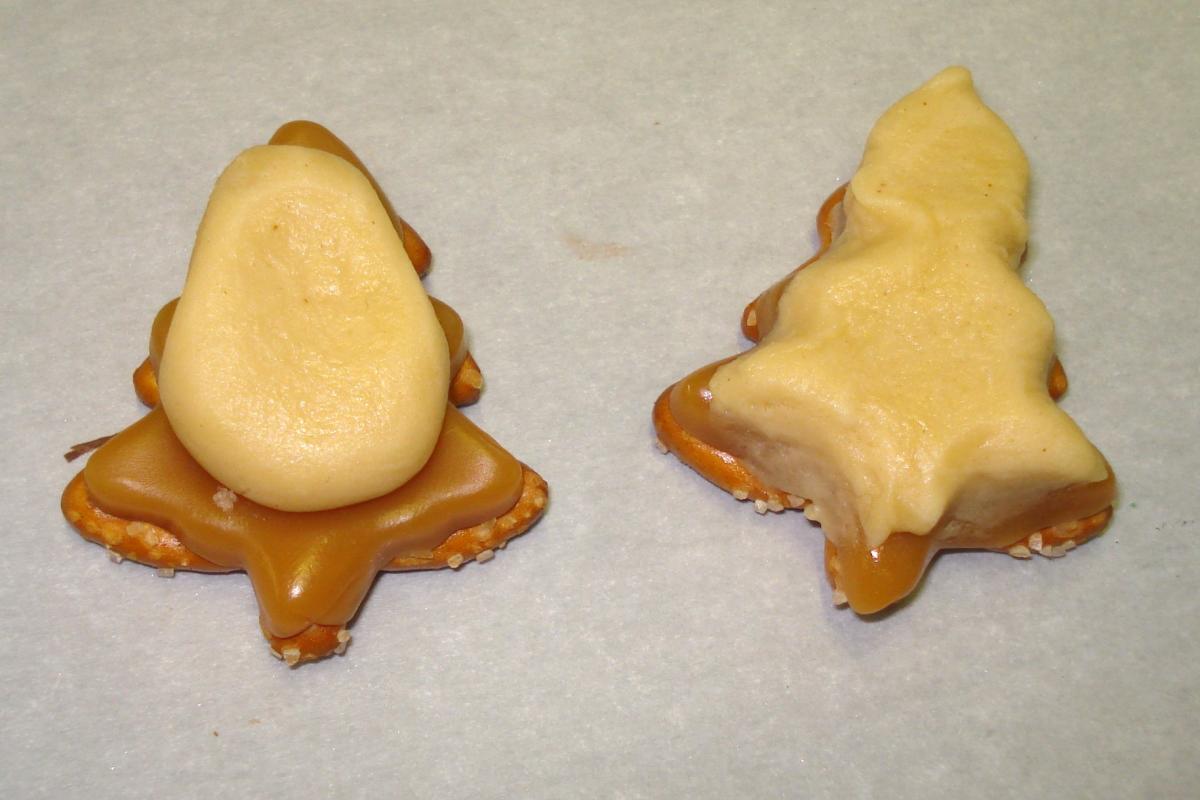 Next mold the buckeye dough over the caramel.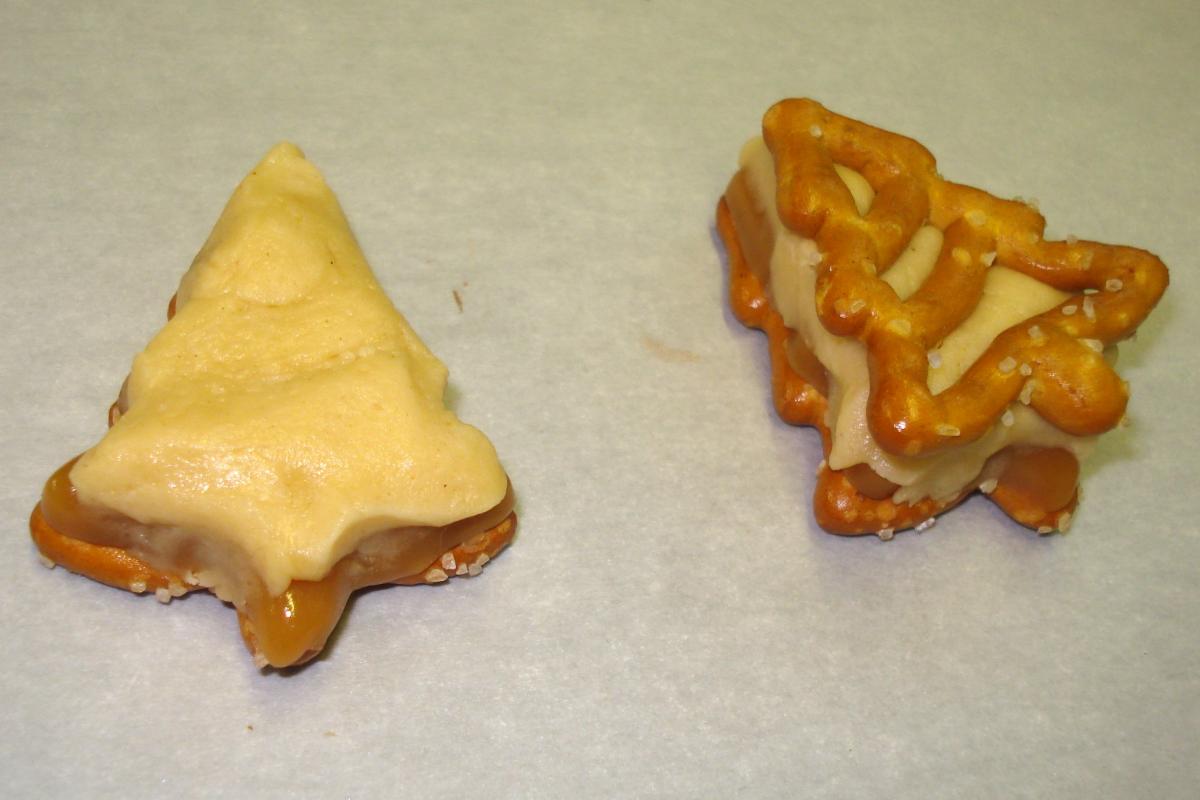 Either leave them like this or place another tree on top of the buckeye dough.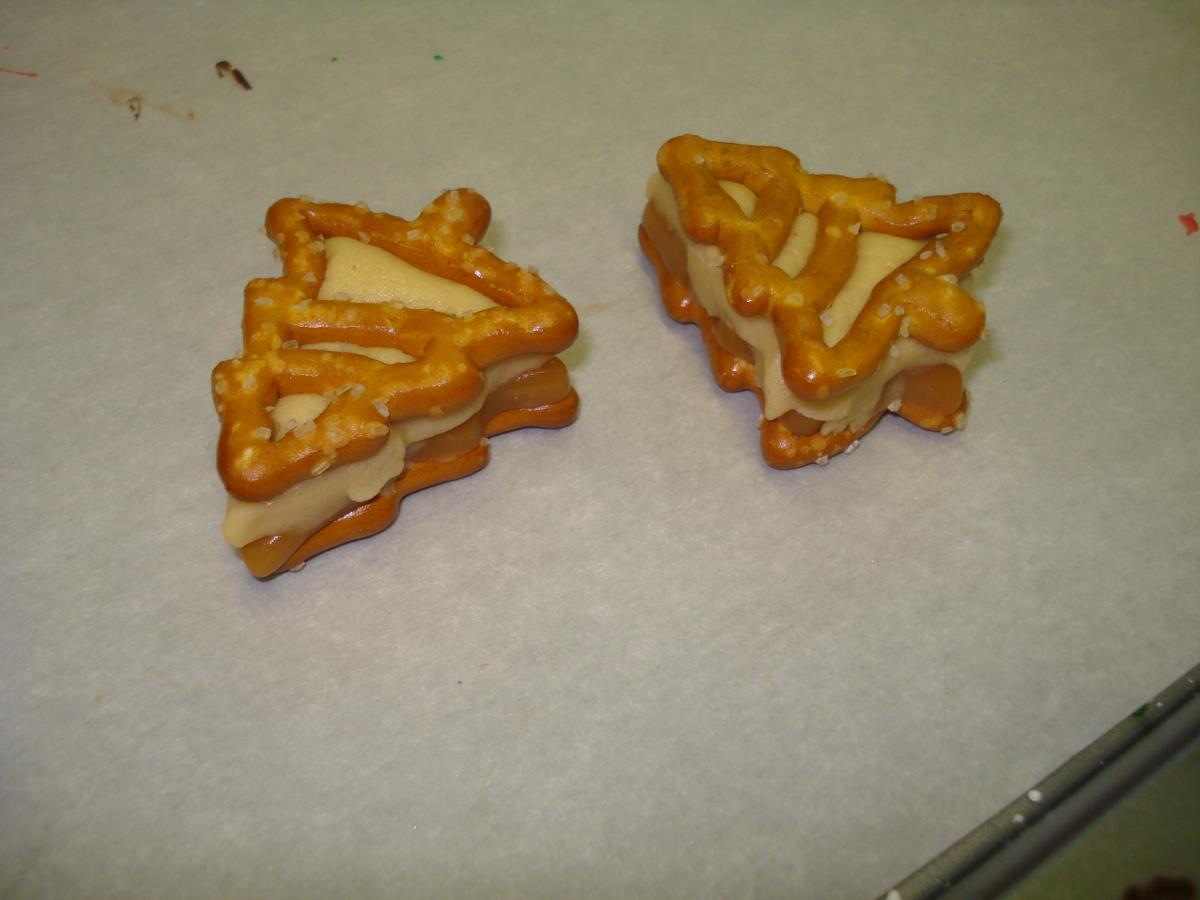 Use your dipping fork (see how to dip buckeyes) to dip the trees in chocolate and while it is wet sprinkle with Nonpareils or your favorite sprinkle.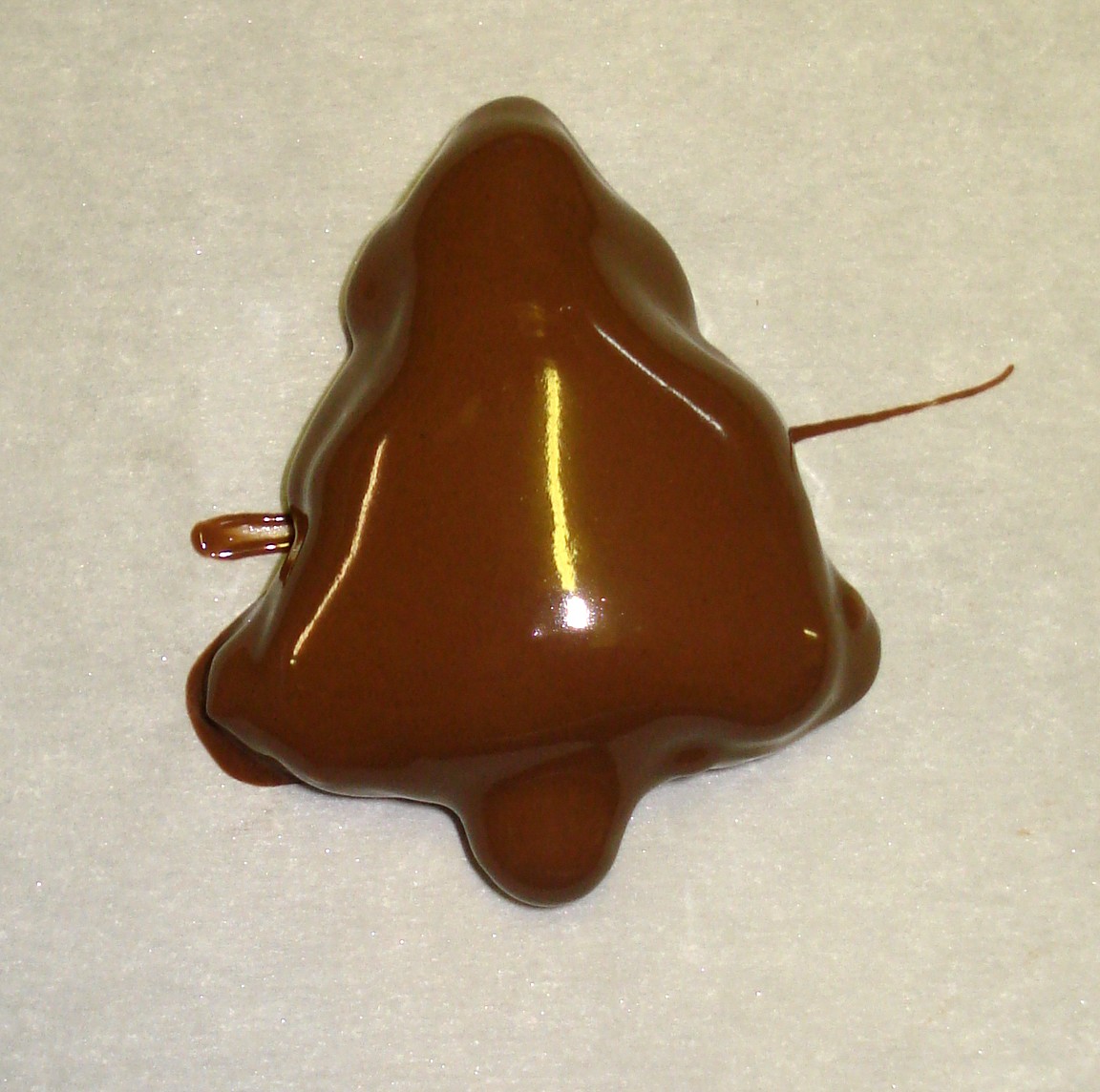 Left is one pretzel version right is two, BOTH are delicious!